CALTECH LIFTS APPOINTS SCOTT CARNEGIE AS NON-EXECUTIVE DIRECTOR

Dundee-based Caltech Lifts has appointed former Dundee United Chairman Scott Carnegie as its first Non-Executive Director.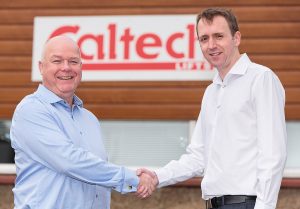 Carnegie, whose long career has seen him fulfil multiple executive roles and currently includes chairmanship of angel investment syndicate London & Scottish Investment Partners and Discovery Investment Fund Ltd, has joined the family firm, founded in the city in 1978 by engineer Howard Renwick and now run by his sons Andrew and Fraser, to provide strategic and management advice to assist with its growth plan.
Speaking about the move, Managing Director Andrew Renwick said: "We're delighted to have someone of Scott's calibre join our Board of Directors as he brings a wealth of management and strategic experience which we're sure will greatly benefit our business.
"We felt we needed a businessman with his level of experience on our Board to give it a little more corporate structure and to act as a sounding board. We heard very good things about Scott from a broad range of contacts across Scotland, so were gratified when he accepted our invitation."
Scott Carnegie said: "What I like about Caltech Lifts is the potential growth this well-established family business can enjoy. I bring 'grey hair' to the table to help its young management team make the most of the opportunity it has in a growth industry."
Caltech Limited is one of the UK's leading suppliers and maintainers of lifting equipment, including passenger lifts, goods lifts, disabled access lifts and stairlifts to the Public and Private Sectors. Last year it was accepted on to Business Gateway's growth pipeline programme.
In April it won a cutting edge £1.35m multi-storey flats lift replacement project for Dundee City Council and expects to grow rapidly this year.
Summary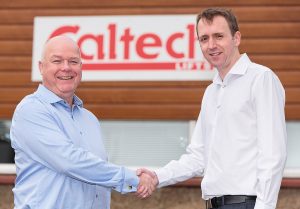 Article Name
Caltech Lifts appoints Scott Carnegie as non-executive Director
Author
Publisher Name
https://www.caltechlifts.co.uk/
Publisher Logo